Jentex was founded and managed by our president, Mr. Li Fu Hsiung, since 1989. For more than 30 years, Jentex manufactured electric fans. Jentex also has more than ten years of experience in the design and manufacture of switches.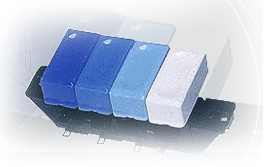 We manufacture a wide range of switches to be used in eletrical appliances such as electric fan, ventilator, juice mixer, hair dryer & curler, electric heater fan, and vacuum cleaner. Our switches range from push button switch, rotary switch, pull string switch, slide switch, light switch, to other collective switches.

We know clients' demand and expectation of quality, cost, delivery and quantity of the products. Therefore, we dedicated to developing a kind of product that will satisfy all the requirements. Finally, we have developed a series of switches made of plastic engineering and become the leading manufacturer of switches in Taiwan. Jentex's R & D spends all it's energy, cost and time on improving switches.

These series of switches are cheaper and better; thus, obtaining several patents given by different countries and have passing the Certificate Tests of U.S. UL and U.S. C-UL (CSA). Moreover, we are the first switch company in Taiwan to pass the strict German test of quality Certificate(TUV/GS). We also gained worldwide recognition and are able to market high quality, reasonable price and best service in switches. Our production of more than 20 millions switches proves that we are the number ONE producer of switches worldwide.

We have not only improved and elevated our clients' products and enterprise images with our switches, but also made their products become more competitive. However, we still are not satisfied with these achievements since there are still much more to be explored and improved. We are looking forward to new suggestions and comments. Let's us improve your products together!
Our Believes:
Commercial Characters:
Growing comes from continuous improvement;
Success comes continuous development.
Product is achieved after a series of process from research,
design to manufacture and promotion
| | | |
| --- | --- | --- |
| | Market Area : | Actual Market, Singapore, Hong Kong, Venezuela, Brazil, Egypt, Uruguay, India, Mexico, Nigeria Panama, Puerto Rico, etc. |
| | Total annual quantity : | 15-20 million sets |
| | Highest annual total quantity : | 30 million sets |
| | Export ratio : | Above 90% |
| | Term of Payment : | /T or L/C before Ex-Ware |
| | Ports : | Main Ports of Taiwan |
| | Trade Counterpart : | Manufactures and dealers of house ware |
| | Contact : | Mr. Richard , Lee Vivian Lee |
---
Best browse with resolution 1024X768, IE 5.5 later
System User
JENTEX INDUSTRIAL CO., LTD.
No.19-3, Lane 520, Sec 1, Sheng Lin Road, Ta Ya Dist., Taichung City, Taiwan, R.O.C.
Tel:886-4-25680911 Fax:886-4-25680913
Website:http://www.jentex.com.tw/
E-mail Box: richard@jentex.com.tw - candy@jentex.com.tw

Taiwan Commerce Corp.All rights, layout, graph, and production are reserved. / Privacy Policy